Posted on
November 4th, 2015
by Otakku

Bawa charger ponsel apalagi 2 ponsel pasti ribet, terus ditambah dengan charger laptop, makin ribet (dan berat) khususnya charger laptop sudah jaman canggih gini ukurannya tetap luar biasa besar.
Zolt adalah charger laptop yang diklaim terkecil dan teringan di dunia saat ini dimana punya ukuran hanya 9,3 cm x diameter 3,4 cm dengan berat hanya 100 gram.
​
Yang lebih menarik lagi, Zolt menyediakan 3 buah port USB sehingga selain bisa isi ulang baterai laptop, Zolt juga bisa digunakan untuk mengisi ulang 2 gadget lainnya (ponsel dan tablet) di saat bersamaan, bayangkan kalau 3 buah charger (laptop, ponsel dan tablet) bisa diganti dan hanya membawa yang satu ini saja, sangat menyenangkan bukan?
Zolt sendiri diklaim bisa digunakan untuk segala merek dan jenis laptop karena power outputnya mencapai 70 watt, selain itu ada kemudahan lain yang ditawarkan yaitu bagian body zolt ini bisa berputar 90 derajat sehingga kita tidak akan kesulitan memposisikan bagian kepala USB ketika disambung ke Zolt.
Pada bagian paket penjualan juga sudah termasuk 1 buah kabel USB untuk isi ulang ke laptop. Zolt akan mulai dijual pertengahan November ini dengan harga US$ 99.
Oh iya, ide produk charger kecil bukanlah hal baru, sebelumnya kami juga pernah membahas Dart yang ukurannya sedikit lebih kecil tetapi Dart hanya punya 1 buah port USB saja.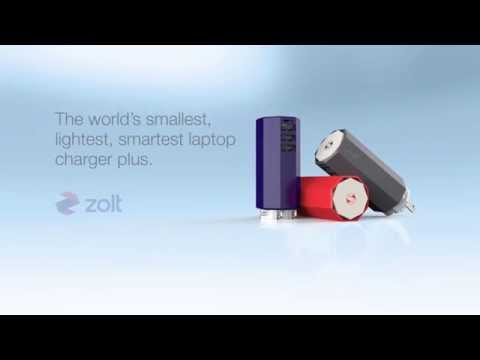 Sumber berita
ZOLT, The world's smallest, lightest, smartest laptop charger, and more.
Filed under:
Computers & Accessories
,
Gadgets
Tags: Adapter, Notebook Adapter, USB Power Adapter