Posted on
January 14th, 2010
by Otakku
Dengan begitu banyaknya orang tua di Jepang sana, tidak mengherankan banyak produk yang berorientasi kepada orang tua.

Indoor Personal Mobility Robot adalah sebuah robot berbentuk kursi roda yang digunakan untuk membantu para orang tua yang mempunyai kesulitan untuk bergerak di dalam rumah (indoor).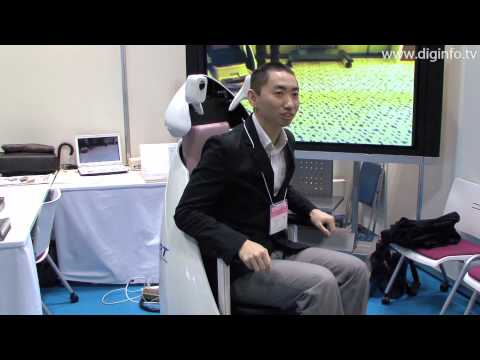 Robot ini bisa dikontrol tanpa harus menggunakan remote dan tangan tetapi cukup dengan menggerakkan sedikit badan untuk membuatnya bergerak, misal bila ingin maju, cukup sedikit menggerakan badan ke depan atau bila ingin belok ke kiri, cukup memutar badan anda ke kiri.

Robot yang dibuat oleh University of Tokyo ini juga dilengkapi dengan kamera untuk menghindari rintangan serta untuk mengingat lokasi-lokasi tertentu.

Lihat videonya bagaimana video ini beraksi (courtesy of Diginfonews in Tokyo).
Filed under:
Robots
Tags: Tokyo University, Wheelchair